Your individual Bound creation
The Bound Factory
Seeking expertise and support for your project? The Bound Factory designs your unique project with creativity and precision, ensuring a high standard of experience!
The all-round carefree package
We collaboratively develop a concept with you and seamlessly handle the implementation of your Bound, which includes media creation and integration into the Bound Creator. After on-site testing, we incorporate your feedback to ensure satisfaction, delivering a finalized Bound to you.
Bound creation lite
Do you have a concept for a Bound but require assistance and guidance in bringing it to life? Perhaps you possess the thematic background for a Bound but lack a specific idea? No need to worry! We will collaborate with you to establish a concept and schedule, laying down a foundational framework. You'll then contribute your content and test the compilation, all with our professional support.
Additional services available
High quality illustrations
Audio recordings by professional speakers
Video production by our partners
Reader with further information (e.g. accompanying material for teachers)
Customised layout
Who will support your project?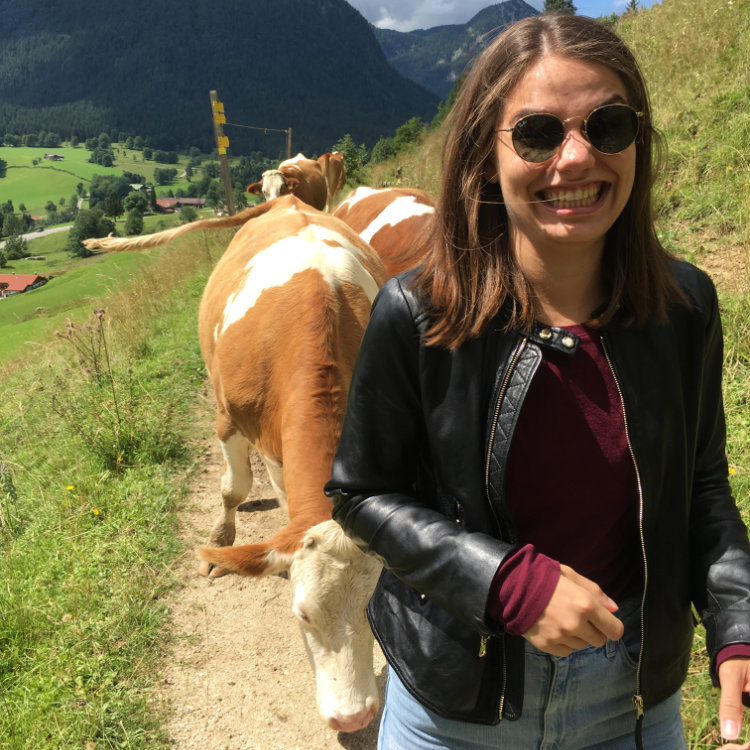 Mareike Bruns
Mareike is a media dramaturge and game designer at Actionbound. She studied film studies and media dramaturgy at the Johannes Gutenberg University in Mainz and has worked with the Akademie der Künste der Welt in Cologne and the GRASSI Museum für Völkerkunde in Leipzig, among others. The focus of her work is on storytelling with cinematic elements.
Céline Ißle
Céline is an art educator, game designer and the creative head of Actionbound. She studied art history at the Johannes Gutenberg University Mainz and art-media-cultural education at the Goethe University Frankfurt. With her pedagogical and creative view on diverse topics, Céline develops sustainable and unique ideas.
Come and talk with us.
Send us your individual request and together we will create something great!