Whether for trainees, managers, visitors, or site visits, as an incentive or as part of a workshop, Actionbound can be used with any target demographic and is always warmly received. The combination of local data, gamification, team work, and high-quality multimedia content inspires learning.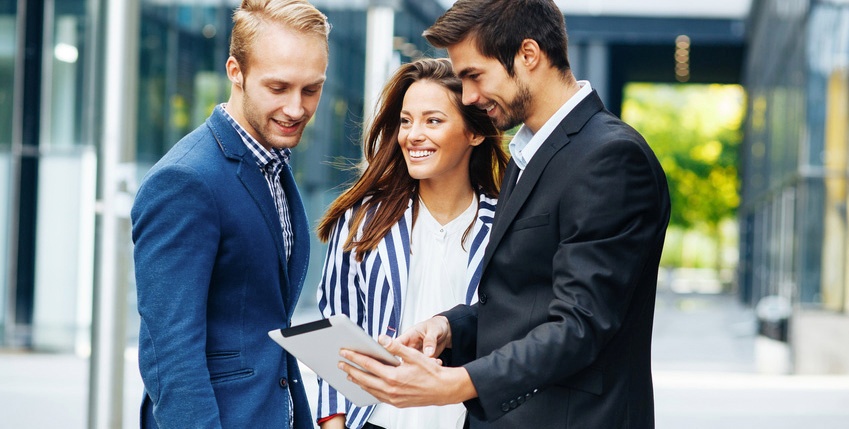 In addition to classical education environments like schools, libraries, and museums, Actionbound's media-pedagogical method of "serious gaming" is also increasingly being used in corporate settings. Photo: djile / Fotolia
We've collected a few testimonials from innovative trainers and experts in continuing education, who can testify to the success of Actionbound at their workplaces.
---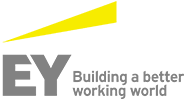 EY Germany is a market leader in advising our clients in the areas of auditing, taxes, transactions, and consulting services. We help our clients meet their legal obligations and optimize their processes. With more than 9,400 associates in more than 21 locations throughout Germany, we are in the position to meet the needs of the entirety of the German market.
With the change in generations (Generations Y and Z), a dynamic firm like EY must adapt to the new situations and demands of its associates. Mobile learning and gamification are especially important in this process.
EY's Talent Development team uses the Actionbound app to provide new information to associates, as well as to reinforce concepts learned elsewhere, and to help make our physical trainings even more interactive. At large events as well, Actionbound is used for sightseeing and networking. Using the Bound Creator, we can customize Bounds to suit our precise needs, ensuring that our Bounds have a tremendous impact. EY focuses especially on using a combination of the features that Actionbound offers – searching for locations or objects, taking selfies, tournaments, etc.. Exactly this combination of features offered in a challenge format always receives top marks from our associates.
Can Özhan | Senior Expert Learning | Talent Development | Talent Team GSA | Ernst & Young GmbH Wirtschaftsprüfungsgesellschaft
---

We use Actionbound very successfully to support trainees in our team development. The app is used over several days in an experiential educational setting and is always a lot of fun for our trainees.
Andreas Geiger | Technical Education Mechatronics | Robert Bosch Automotive Steering
---

We use Actionbound in the orientation program for apprentice salespeople. In the course of a scavenger hunt, trainees work in small groups to get to know the nearly two-hundred acres of our premises.
Small groups download the app onto at least one smartphone and use it to scan an individualized QR code. The groups have to scan their QR code at every station. In the process they learn about the buildings or facilities they are currently visiting– they learn what is produced in the building or what department works in each facility. There are also some questions whose answers are located near the stations. The groups visit a total of eleven stations in about 2.5 hours.
After the answers have been evaluated the winning team usually receives a small prize.
Though we don't test our trainees after the scavenger hunt, we are convinced that they retain more than after a simple tour. The use of Actionbound certainly encourages feelings of camaraderie. A little community emerges in the 2.5 hours of the scavenger hunt. The motivation of the trainees likely varies from individual to individual and also depends on how the leaders lead their groups. Do leaders encourage their groups to participate? Or do they show the way and answer most of the questions themselves? We do experience a high level of motivation within the groups and the desire to be the best or fastest group is a constant. Human Resources | Boehringer Ingelheim
---

We use Actionbound in courses across the spectrum of digital themes for our main target demographic– people who are 55 and older. Actionbound allows us to conduct exercises for groups of two with step-by-step instructions. Participants can proceed at their own pace. The method has been well received by our users, though it does require a certain familiarity with tablets. Otherwise using the tablet is a hurdle, though the app is very easy to use.
For users who do have some familiarity with tablets, the engagement with educational content is a tremendous amount of fun. The Bounds definitely provide a feeling of play and action.
We've already organized a number of activities at team events using Actionbound. Actionbound allows us to assign tasks to each team, which they're supposed to solve as quickly as possible. With the Bounds there's no need to carry around bothersome paper and the tasks can be presented nicely and embellished with graphics. The Bounds provide an immediate feeling of camaraderie, increasing team spirit in the process.
At our general assembly last year, we conducted a quiz on iPads using Actionbound. It was a great success among stockholders. In addition, it's the perfect medium for us because we offer courses on smartphones and tablets and are able to offer an immediate impression of what will happen in the course. I would find it especially exciting to work with Actionboud with a target demographic that is more comfortable using digital technologies.
Christine Meziane | Swisscom Academy
---
These examples represent only a small percentage of the many possible use cases for Actionbound– the spectrum is enormous. Actionbound sits at the intersection of formal and informal education and increases motivation, fun, teamwork, and the spirit of discovery by using social elements and gamification. Local knowledge is improved in the process, and content is presented on a number of different levels, so that retention is improved. Actionbound was awarded the German Educational Media Prize digita.